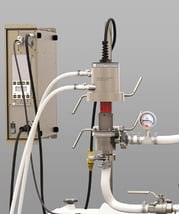 The ISP-3000 ultrasonic processor is supplied mostly pre-assembled and ready-to-use. Knowing how to take it apart can be helpful when you need to replace a part (e.g., Barbell horn), troubleshoot or clean the processor. In this post, we provide step-by-step disassembly instructions for the ISP-3000 configured in the flow-through mode. A link to the video on this topic is included at the end.
Before you begin, please review the user's manual and familiarize yourself with the processor's components.

DISASSEMBLY INSTRUCTIONS:
1. To begin the disassembly, make sure the ultrasonic processor is turned off.
2. Disassemble the ultrasound cable connection (schematic below).
3. Make sure there is no liquid in the main working liquid lines. After that, disassemble the inlet and outlet connections by removing the clamps, gaskets and hoses.
4. Detach the transducer cooling lines.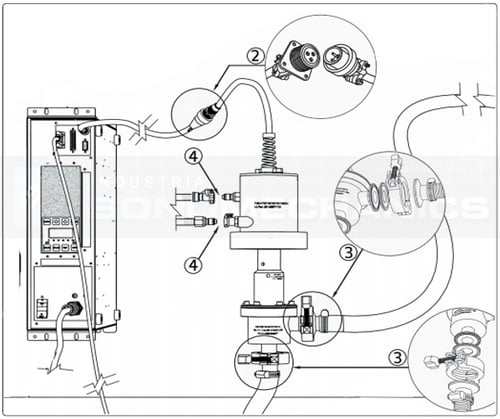 5. Remove the winged screws from the reactor chamber lid.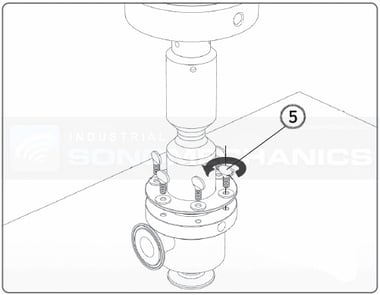 6. Loosen the bottom clamp holder and lower the reactor chamber. Remove it from the support stand.
7. Detach the support arm from the reactor chamber by using an adjustable wrench.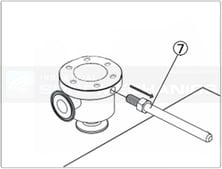 8. Next, remove the ultrasonic stack from the support stand.
9. Detach the support arm from the transducer by using an adjustable wrench.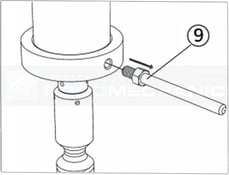 Use the provided spanner wrenches to disassemble the ultrasonic horn from the transducer:
10. Insert the pin of the first spanner wrench into a hole in the transducer's front mass and hold it against the work bench to prevent counterclockwise movement.
11. Insert the pin of the second spanner wrench in a hole in the horn's input end and set it up to provide counterclockwise torque.
12. Tap the second spanner wrench with a rubber mallet to create counterclockwise torque, while holding the ultrasonic stack in place with your hand; when the horn turns with respect to the transducer, remove the wrenches and continue by hand.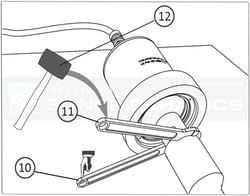 13. Remove the reactor chamber lid.
14. Remove the top O-ring from above the flange of the Barbell horn.
15. Next, remove the Mylar acoustic washer and make sure that it is clean of any particles or scratches.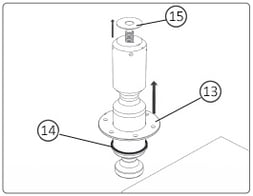 16. Remove the bottom O-ring from below the flange of the barbell horn.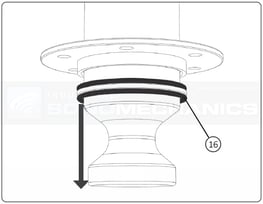 The ISP-3000 processor is now disassembled!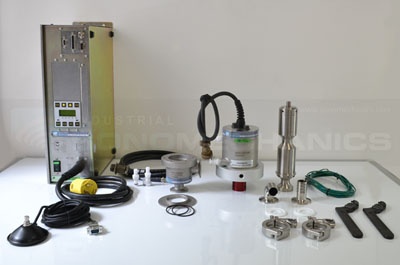 For further information, please download the ISP-3000 user's manual.
See the video on ISP-3000 Ultrasonic Processor Disassembly procedure: