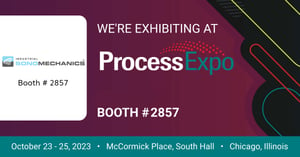 We are thrilled to announce that Industrial Sonomechanics (ISM) will participate in the 2023 Process Expo in Chicago, IL, this October! Stop by booth #2857, where we will be showcasing our ultrasonic processors and their capabilities in converting plant and mushroom extracts into water-soluble liquids and powders, as well as how they are used for extraction and degassing.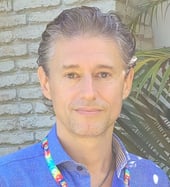 Furthermore, we are delighted to share that ISM's President and Chief Scientific Officer, Dr. Alexey Peshkovsky, will be delivering a keynote presentation entitled "Water-Soluble Cannabinoids and Other Bioactives: Benefits and Production Methods" on Monday, October 23rd, 2023.

Process Expo serves as the ultimate convergence point for all sectors of the food and beverage processing industry, offering a comprehensive showcase of cutting-edge technologies.
To ensure you make the most of this opportunity, we invite you to schedule a meeting with ISM's team of experts at booth #2857. Reserve your time now by clicking below. We can't wait to connect with you!

Conference Information:
Process Expo
McCormick Place, South Hall
2301 S King Drive
Chicago, IL 60616
October 23 – 25, 2023
ISM Booth # 2857
Dr. Alexey Peshkovsky Talk:
Location: Food For Thought Theater #1
Monday, October 23, 2023
12:30 pm - 1:00 pm
RELATED CONTENT:
ISM presents a range of adaptable, automated, high-amplitude ultrasonic processors designed to enahance numerous liquid processing applications. These ultrasonic systems harness the power of our patented Barbell Horn® Ultrasonic Technology (BHUT), enabling a substantial improvement of manufacturing processes and the assurance of consistent, predictable outcomes at any operational scale. For in-depth insights into BHUT, we invite you to explore our informative short video, available here:
Barbell Horn Ultrasonic Technology by Industrial Sonomechanics

A multitude of liquid processing applications can reap the rewards of potent shear forces induced by ultrasonic cavitation. In the video below, you will learn how ISM's patented Barbell Horn Ultrasonic Technology (BHUT) empowers businesses spanning diverse industries, including pharmaceuticals, cosmetics, dermatology, food and beverage, petroleum, biofuels, pesticides, candles, inks, paints, and adhesives. BHUT stands as a catalyst for heightened production efficiency and elevated product quality.
Q&A with Dr. Peshkovsky: What is Unique About ISM Ultrasonic Liquid Processors?
FPSA Meet Industrial Sonomechanics!
ISM actively engages in numerous food and beverage industry trade shows throughout the United States year-round. If you wish to stay updated on our upcoming event locations, we invite you to subscribe to our blog or visit our events page for the latest information. Your continued interest and involvement are greatly appreciated, and we look forward to keeping you informed about our exciting endeavors!


If you have any questions, please leave your comments below or contact us.